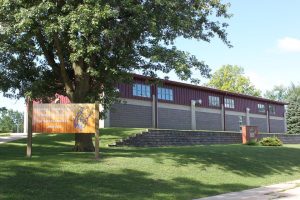 MISSION STATEMENT
The mission of the Anamosa Community School District is to provide all students educational opportunities to learn and achieve in a rapidly changing global society.
VISION STATEMENT
Rooted in Excellence, Ready for the Future.
BELIEF STATEMENTS
WELLNESS:
We believe a healthy lifestyle and healthy, positive relationships where people feel safe, valued, and respected are vital to the long-term success of students.
FUTURE READY:
We believe that all students should be future ready so they are able to engage with purpose as contributing members of society.
STUDENT ENGAGEMENT:
We believe all students should develop into responsible, independent thinkers by engaging in complex and rigorous learning opportunities.
STUDENT SUCCESS:
We believe all students can achieve high-level goals through challenging learning opportunities.
STUDENT OWNERSHIP:
We believe students should acknowledge that the past doesn't have to determine tomorrow and students should embrace their capacity to shape their future.
CULTURE:
We believe a collaborative culture yields high-level outcomes through shared learning, critical thinking, and creativity.