---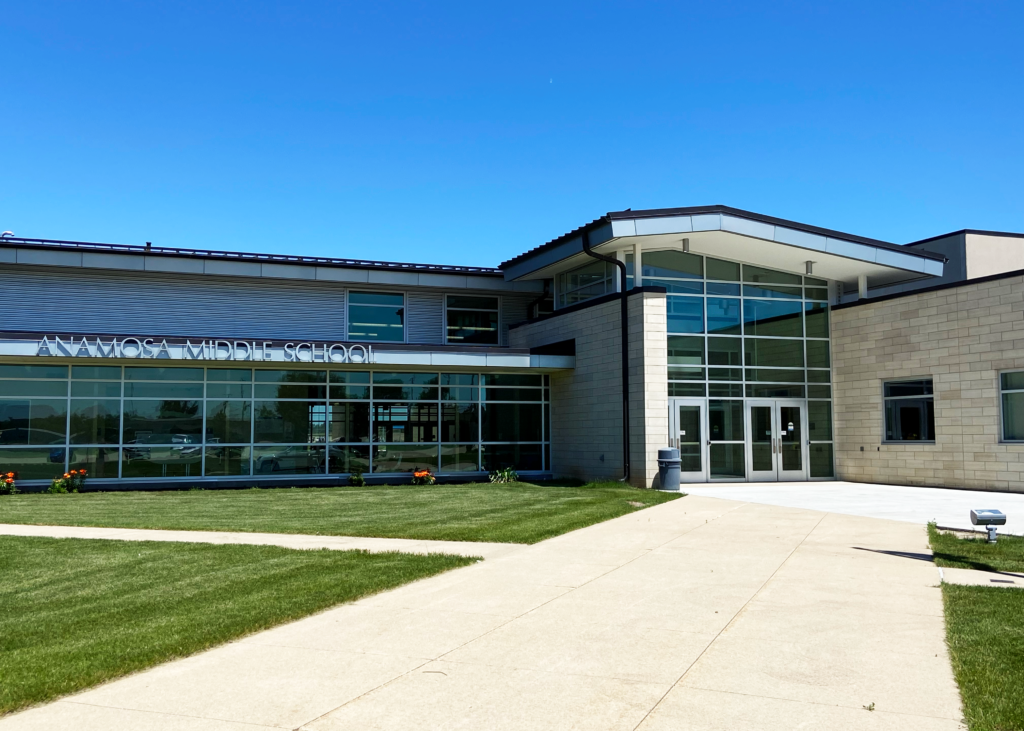 Welcome to Anamosa Middle School
Click here for more information: Parent/Guardian Communication for August 2022
Address: 410 Old Dubuque Road, Anamosa IA 52205
Mailing address:  200 S. Garnavillo Street, Anamosa, IA  52205
Phone: 319-462-3553
Fax: 319-462-3309
---
Lead, Engage, Grow at Anamosa Middle School!
August 1, 2023
Dear AMS Families, 
Welcome to the 2023-2024 school year at Anamosa Middle School! We are excited to welcome everyone back to school. We are busy preparing classrooms and gathering resources to support instruction for our students so we can live out our mission:  To provide all students educational opportunities to learn and achieve in a rapidly changing global society.  
I look forward to an amazing school year. Go Raiders!
Yours in Education,
Linda Vaughn, Principal
Anamosa Middle School