This guidance is intended as a starting point for the school year. The Anamosa Community School Board discussed this guidance and the attached school exposure letter and has approved these recommendations for the start of the school year. The Anamosa Community School District will keep a close eye on our own data, and continue to monitor the health of our community. There is a COVID-19 Dashboard available on our school homepage that will also continue to update our current positive cases in the district.
Anamosa Community School District COVID-19 Response 2021-22
Masks will be required on school busses per federal mandate – this includes transportation to/from all events. Students should provide their own masks as our supplies are limited. 
Our staff will continue mitigation strategies through cleaning and frequently sanitizing all buildings and busses. 
Individuals who test positive (or are symptomatic) for COVID-19 are required to isolate for 10 days.
COVID-19 SYMPTOMS


When can students/staff return to ACSD?

If your child is exposed in the district, notification will be sent via email. Please make sure you have an updated email address in the Infinite Campus portal.
Jones County Public Health strongly recommends household exposure quarantine based on guidelines below.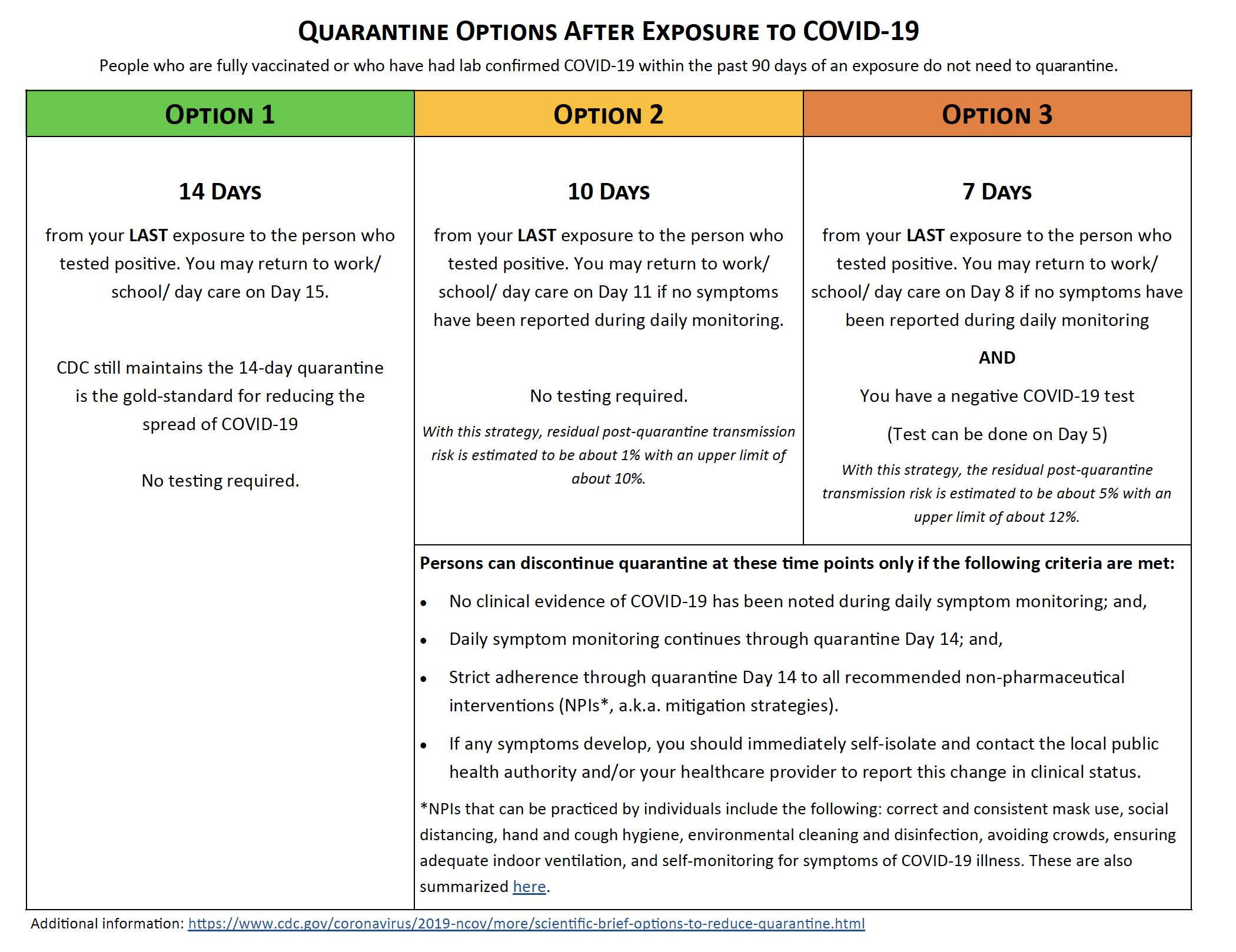 Positive cases will be updated after 4PM daily on the school website found under COVID Dashboard. 
Given a large outbreak in a building or the district, we will consult with public health, the Iowa Department of Education, district staff, and our school board to determine a need to close or move to virtual learning. 
We support all staff, students, and visitors in their choice around mask wearing. 
To expand these charts/images, please click here for the PDF Version.