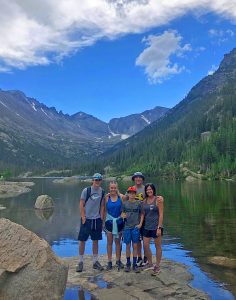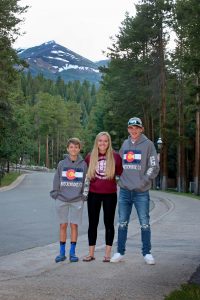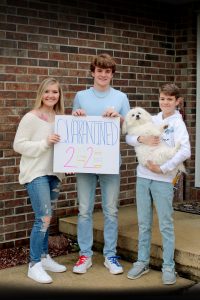 Name: Angie Jess
Job Title: AMS/AHS Nurse
How long have you been in the district? 7 years
What is your favorite part about your job? Working with the students and parents. Hoping that I help ease any anxiety of both knowing that I am there looking out for their best interest emotionally and physically.
What do you like best about the Anamosa Community? The way everyone comes together to take care of each other.
Tell us a little about yourself: I graduated from Marquette High School, Bellevue Iowa. I received my RN degree at NICC in Peosta Iowa and my BSN at Clarke University in Dubuque Iowa. I have 4 years experience working in long term care and another 15 years working at Mercy Medical Center in Cedar Rapids Iowa. There I worked with cancer patients, post neurosurgical patients, post ENT surgery patients and hospice patients. I received my Oncology Certification. My roles included patient care nurse, charge nurse as well as shift supervisor.
In 2013, I made the switch to AMS/AHS nurse!!! This was a big change for me! We had lived in Anamosa for 15 years at the time and wanted to be more of a part of the community. My husband Brian and I have 3 children that attend ACSD Alexa (19, graduated last May), Jake (16) and Jaret (13). My hobbies include a long walk, a good book, photography and anything that involves time with my family and friends!!! We enjoy sports, fishing, camping, boating, hiking, spending time on the Mississippi River, the ocean and in the mountains to name a few! Our 9 year old dog Easton brings us much joy as well 🙂
Some recent fun things I've been doing more at home:Playing card games, watching TV/movies with the family, lots of family walks around different parks, some unfinished house projects and yard work, campfires, grilling out, cooking and lots of eating (LOL) to name a few things. I am taking in all this time at home with my husband and kids, we are normally so very busy and do not have all this downtime!!