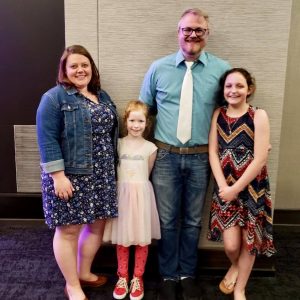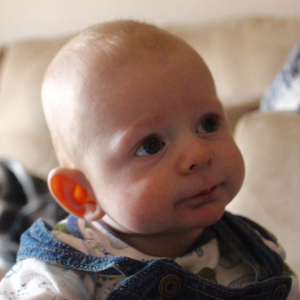 Name: Christine Samuelson
Job Title: Journalism/Reading Teacher
How long have you been in the district? This is year 4!
What is your favorite part about your job?I love building relationships with students especially when they think they aren't good at something and they find that they actually are with a little practice and learning. I like that my job is creative and I get to see students' creativity come alive in yearbook, graphic design, and even reading!
Tell us a little about yourself: I was born, raised, went to school, and taught English as a second language in Colorado and moved here four years ago. My husband, Ben, and I met online so I moved here to be with him and his two daughters, my step-daughters– Lucy who's 10 and Betsy who's 7. We live in Marion and love to go to farmer's markets, go hiking, visit the downtown library, and go on road trips. We also welcomed a baby boy – Eli in September to complete our family.