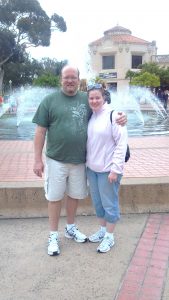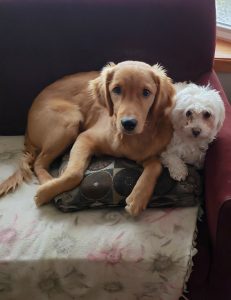 Name: Dave Michels
Job Title: 7th/8th Grade Social Studies Teacher
How long have you been in the district? 20 years
What is your favorite part about your job? Never a dull moment.
What do you like best about the Anamosa Community? I was born and raised in Anamosa and am proud to return here to teach. I feel it is a perfect sized community with a great school system.
Tell us a little about yourself: This will be my 32nd year of teaching. I taught one year in Georgia, eleven years in Cedar Rapids and this will be year twenty in Anamosa. I have a twenty-four year old daughter that I taught in her 7th grade year. I have an identical twin brother that you may see in town. Don't be alarmed if he doesn't start talking to you. He's not me….even if he looks like me! The Anamosa Raiders, Iowa Hawkeyes and Los Angeles Rams are teams I love to see win! Camping is a passion of mine. I also have two dogs a Havanese named Maverick and a Golden Retriever named Hawkeye.