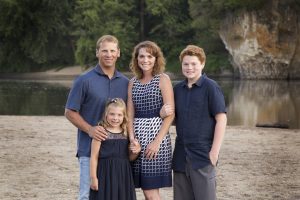 Name: Beth Waterman
Job Title: 2nd Grade Teacher
How long have you been in the district? This is my 12th year. 
What is your favorite part about your job? Building positive relationships with students and their families.
Tell us a little about yourself: I am married to Jim. He is an Underground Foreman for Maquoketa Valley REC. We have two children, Will – 14 and Emelia- 6. In my free time I enjoy playing volleyball, ping pong, golf, kayaking, and spending time with family and friends.