Counselor: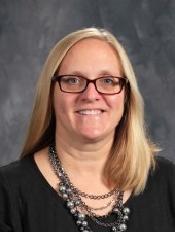 Greta Lundsgaard-Vaughn
Phone: 319 462-3549 Extension 1208
Email: glundsgaard@anamosa.k12.ia.us
Download a list of diagnostic services and resources
Stopping the Perpetual Cycle of Friendship
If you stoke a fire, expect a flame. There are friendship problems that never seem to go away.  As a parent, educator, or group leader, you know the ones I mean.  They may be big, little, or in between, and they keep showing up time and again with the same girl(s) in a cyclic manner.  As a parent, you may be devastated.  If you work with girls, you may be confused.  But if you're tired and frustrated, it's a pretty sure bet you've invested too much time and energy in a problem that isn't yours.  And it's time to stop.
Who Owns This Problem, Anyway?
Ask yourself that question.  Here's a direct hint – it's not you!  That is why you are tired and frustrated.  You've devoted time and energy to a problem that is not yours.  It belongs to the girl(s) involved, and you have no control over the outcome.  Since the key words are "perpetual" and "cycle," a  reasonable conclusion can be drawn; the girl(s) involved bear their share of responsibility for the problem.  You are not responsible for solving a problem that is not yours.
Stoking the Fire
Our best intentions aren't always best practices. While no one wants to see children hurting, we do them more harm when we try to solve their problems for them.  To stop the hurting, theirs and ours, we offer solutions quickly and wait impatiently to see if they've worked.  We pepper our girls with questions and comments which imply others are the reason for their problems.
"What did she say to you this time?"
"She shouldn't do that to you!"
"Don't worry.  I'll take care of it."
"Did anyone hang out with you today?"
"I'm going to call her parents right away.  I'm sick of this!"
"What kind of parents would let them do that to you?"
"Are you alright?  Did anything bad happen today?"
"I hope your teacher will do a better job watching next time."
"I'm calling your teacher/principal/school counselor first thing   tomorrow!"
"I don't know what more I can do!"
Can you feel all that air?  That's rhetorical oxygen fanning the flames of friendship problems.  Certainly there are times when you need to and should involve others when girls are hurt.  The majority of the time, however, you don't.
Cut Off the Oxygen Supply, Extinguish the Flame, Stop the Cycle
If you want to stop the cycle of girls' friendship problems, change yourself first.  Stop giving the problem undue attention.  Never do for a girl what she can do for herself.  Teach her problem-solving skills, guide her toward solutions, practice the plan if necessary, quit taking the problem's  temperature, and wait. The rest is up to her.  It's a time-consuming process up front, but the pay-off for your girl(s) and yourself is worth it.
Shifting Attentional Focus to Change the Cycle Forever
If you change your focus from problem-solver to guide, the cycle can't continue.  It will be irrevocably altered if you stay the course.  A Guide/Girl conversation will sound something like this:
"They're doing it again.  They're being mean to me."
"Again, hmmm?"
"They're always mean to me!"
"Sounds like you have another problem."
"Yeah!  It always happens!"
"It seems to happen pretty often."
" Yes! What am I going to do this time?"
"What ideas do you have?"
"I don't know what to do! That's why I'm here!"
"I'm glad to talk with you about it in X minutes.  Until then think of  two ideas and (draw or write) them down. I'm excited to see what you come up with!"
Right here and now there is a shift in the perpetual cycle of friendship problems.  It is two-fold: (1.) The situation has become solution-focused instead of problem focused, and (2.) The responsibility of finding a solution lies with the girl instead of the adult.
Light the Fire of Self-Efficacy to Extinguish Dependence
Stopping the friendship problem cycle is simple but not easy.  It takes patience and perseverance up front. Kids need to develop self-efficacy, an I-Can-Do-It attitude, as early as possible.  Here's how to foster it.
First, expect children to be problem-solvers from a very early age.  (You know they are!  They eat dirt, for heaven's sake, to figure out what it is!)  Second, let them explore and discover friendships independently.  Relationship inquiry is messy but necessary for social and emotional growth.  Third, expect and accept mistakes – especially in the realm of relationships.  Allow girls to clean up their own friendship messes. Think of your role as a guide rather than a personal assistant.  Finally, focus on solutions instead of problems.
Friendship difficulties come and go throughout life.  Girls who learn to take responsibility for solving relationship problems now are less likely to become stuck in unhealthy relationship patterns later.  What a fabulous life skill to encourage!
© 2009 A Way Through, LLC
Fool Me Once, Shame on You! Fool Me Twice, Shame on Me!
By Blair Wagner, CPCC, ACC
  I recently asked my 11-year old what this saying meant… "Fool me once, shame on you! Fool me twice, shame on me!" He cocked his head and said, "Fool me once – I didn't have anything to do with it. It's not my problem."
For fool me twice, he said, "I shouldn't have been around to see it happen again. It's my fault if I let it happen again."
Albert Einstein once said "The definition of insanity is doing the same thing over and over again and expecting different results".
When Things Keep Getting Worse
In my work at A Way Through with elementary and middle school girls, I often observe them on the receiving end of repeated hurtful friendship behaviors.
A girl really, really, really wants the friendship, so she ignores the jabs, the disrespect, and the abuse. She keeps hoping things will get better. But oftentimes, things don't get better; they get worse.
I see a common tendency for girls to get stuck in an infinite loop of hurt.
It goes like this…
Hmmm… I didn't like that she did that. I don't want her to do it again. I hope she doesn't.
Wow. She did it again. I wish she'd stop. I'll try to be nicer and do what she wants.
Whew! I really don't like this. How can I get her to stop? I'll do anything to keep the friendship.
Then, things may get a little better for a while. But soon, the relational aggression starts up again. The girl goes right back to step #1 above.
Being a Mirror for Her
As mentors in these girls' lives, we have an opportunity to hold up a mirror for them. This metaphorical mirror allows girls to observe what is happening to them in their friendships. And more importantly, they can see how their thoughts and actions affect the outcome.
So, how do we act as a mirror for girls who are repeatedly allowing themselves to be hurt by their friends? Here are some effective ways to show them what's happening…
Have them flow chart the hurtful behavior they are experiencing and their reactions (either in a free-form drawing or in a step-by-step list).
Look for stories, cartoons, and movies that parallel their situation (Remember the old Road Runner cartoon? Wile E. Coyote is continuously getting tricked by the Road Runner. Watching these old cartoons on YouTube can be a great way to see an exaggerated example of letting yourself being repeatedly abused).
Explore their self-talk. Ask questions like, "What goes through your mind when Sally hurts you like that?" Or, "What thoughts do you have when Marita does that?"
A Replacement Thought Pattern
A replacement for the infinite loop of hurt is a thought pattern of personal power. It sounds like this…
Hmmm… I didn't like that she did that. I'll be wary around her to see if it was a one-time thing, or if this is a habit of hers.
Wow. She did that again. It's time for me to find someone to spend time with who makes me feel happy.
Here's the deal, though. As adults, we can't MAKE girls be ready for change.
Sometimes, it takes a while before a girl has been hurt enough to look at other options. Unless the relational aggression is severe (where we would obviously intervene), our job is to be that mirror and to be a resource of unconditional support. She's ready when SHE'S ready.