Use the links below to find information to help you in and out of the AHS Library.
As you move your mouse over the picture you will see tabs pop up for links to what you need.
Phone # 319-462-3594 extension 1541
Do you have a book you would like to see on the library shelves – click here to see how to recommend it. 
Want to see some new items in the library? Help sell a box of cards to raise funds for the library.
Click on the picture below to order a box!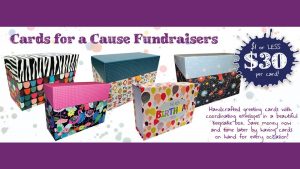 Laptop Self Check Out Tutorial 
If you click out of the self service window click here to get back! 
Computer barcodes are color coded by department in the following colors –
Purple – English     Yellow – Math     Blue – Science      Green – Social Studies
Orange – Spanish   Pink – CTE         Clear – Library       Gray – Student Services
If you find a computer in the wrong place, please let Mrs. Kane know and she will find where it belongs.
Please use the calendar below to sign up to use the AHS Library or Mac Air Cart. Click on block you would like to use the library or the cart. There is a slot for each so, be sure to click on LIBRARY if you want the space in the library for your class or the CART if you want to take the laptops back to your room. Put your name in the what slot and click save.
Mrs. Kane's schedule – what you see in blue is what I have planned for what time I will be at AMS or AHS each week.  It can be tweaked some if we need to fit in a certain time, but I do have scheduled times to meet Language Arts classes at the middle school and an advisory group at the high school, so we may have to get creative.
If you would like to collaborate with me to teach your students reading, research, or technology skills – click here and fill out a short form. I will send you a calendar invite on when we can meet and we will come up with a plan for teaching!
 Be sure to follow Mrs. Kane on Instagram @offtheshelfahs for updates on books to read and contests!