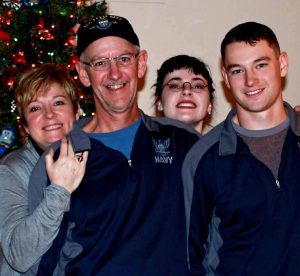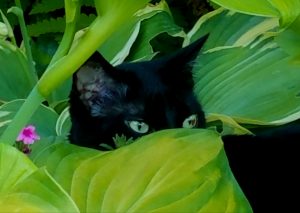 Name:  Debi Carver
Job Title:  Nutrition Services Secretary / Strawberry Hill Secretary
How Long in District: 7 Years
What is your favorite part of your job:  Seeing the students learn and grow.  Working with a group of positive people.  Being part of a team that wants to make a difference in so many lives.
Like best about the community:  The slower pace, and being part of a  community that is developing this beautiful town into a greater place to live.
Tell us a little about yourself:  I graduated from Linn-Mar HS in Marion, Iowa then went to UNI and received a Bachelor's Degree in Vocational Home Economics.  After graduating from college I married my husband Cary of 31 years and moved to Mayport, Florida where he was stationed.  My husband served in the Navy for eight years and is a Desert Storm Veteran.  While in Florida I redirected my path to the financial world and after the war we moved back to Marion, Iowa and I received my brokers license.  I dabbled in stocks and bonds for eight-nine years until we had children.  I've always had a career path of inside sales/customer service.  I love developing long lasting relationships between clients/customers and the company.  After many years of extensive travel both my husband and I decided to make life changes and we both decided to slow down and do something that would keep us at home.  I was lucky enough to land a job with the ACSD.  And I have to say it again, I have never worked with a group of people that are so positive, dedicated and are making huge differences in so many lives.
I have two children (young adults) that graduated from ACSD.  Justin (will be 25 in June) is also in the Navy and is stationed in Sicily, Italy.  Sara (22) lives with us and is a jeweler and artist and hopes to move to Florida and work for a family of jewelers as soon as the world becomes its beautiful self again.  I have a cat named Dawg and now a grandcat named Molly.  Both give us great joy.  I love photography, playing with flowers, camping, biking, kayaking, reading….  This list is endless but mostly, anything that is outdoors.  Being a traveler in my past and spending many hours in airports, just being home, being with friends and family, being alone in my flowers is a-o-k.
Fun Things at Home: Enjoying time with my family (minus Justin but we face time often).  Playing in my flowers, getting out and taking pictures of nature, taking an online class, reading, working around the home (well that's not so much fun) but I'm learning how to replace stairs as well as lay flooring. Next?  TILE!