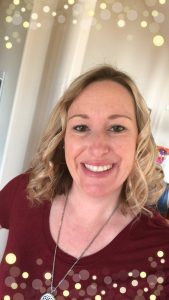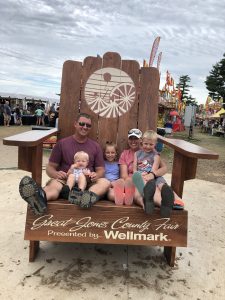 Name: Jen Fisher
Job Title: 3rd Grade Teacher
How long have you been in the district? 14 years
What is your favorite part about your job? My favorite part about my job is helping kids set goals and working hard to meet them. When I can help kids find what they are good at, it is so rewarding.  The smile on his/her face when achieving a goal set is what it's all about.
What do you like best about the Anamosa Community?  This school district is small enough that I can get to know many of the students and their families. It's fun to have siblings and keeping up with former students. I enjoy hearing about former students' accomplishments and what they are up to after I have them in school.
Tell us a little about yourself: Linn-Mar Schools is where I spent my days deciding what I wanted to be "when I grow up." It was a place that helped me decide to study elementary education. I started college at Kirkwood Community College, received my AA and then transferred to Mount Mercy College, now Mount Mercy University. I loved the smaller atmosphere that Mount Mercy offered me.
Fun things to do at home: Our family enjoys playing card games like Garbage, Kings Corners, War, or Slap Jack.  We also enjoy building or creating things like forts, experiments we find on Pinterest, or just watching movies together.
A message for the Anamosa Community:  In a time of uncertainty, make sure you are taking care of yourself, but also checking in on others.  Enjoy the time you have been given to do things you are usually too busy to do.  This too shall pass.