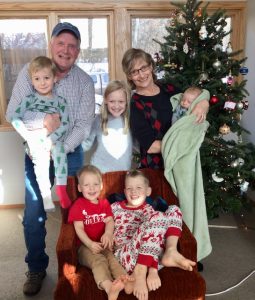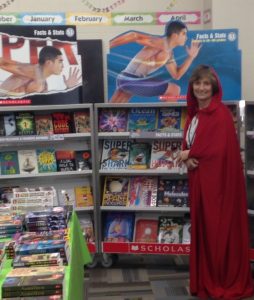 Name: Sherry Engelbart
Job Title: Library Paraeducator
How long have you been in the district? 21 years
What is your favorite part about your job?I'm surrounded by neat kids, great co-workers & books…hard to beat!
What do you like best about the Anamosa Community?  Small town culture including sense of community, friendliness, unique history, midwest setting, scenic natural beauty, & childhood memories.
Tell us a little about yourself: My husband Bruce & I own a farm east of Anamosa where we raised our family & still live. Our 2 daughters, their husbands & children live in MN. Our son & his long time girlfriend live in Chicago, IL. My favorite things in life are sharing time with family & getting to be a devoted grandma to my 1 granddaughter & 4 grandsons (ages 16 months to 11 years.)💕 I'm a graduate of Anamosa & Kirkwood Com. College. I enjoy reading, swimming, history, nature, music, traveling & just being a life long learner!