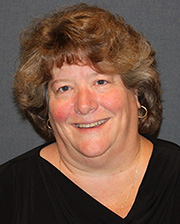 It was inevitable…it always is. The mind games do us no good in the end.
Winter has, is and always will arrive in Iowa.  That it came to Arizona and Texas first this year is somewhat ironic, but as we all know they aren't in it for the long haul; we are.
With winter weather comes added concerns of safety and well-being for our students, staff and public. This morning as I came to work, I saw a student with no coat waiting for a bus.  I had just looked at the temperature outside; it was 17 degrees.  Please help us by making sure your child or children regardless of their age, leave for school with the outerwear they will need for the day.  Students often go outside during their day. While we don't like to think about it, emergencies happen and we may have no choice but to take them outside.  Being properly dressed makes these activities more enjoyable and above all safer.
When winter weather strikes and especially overnight, sidewalks and parking lots can present challenges to get and keep clean. During this time of year, our crews start sometimes by 3:00 a.m. to work on getting the facilities ready for the day. Cleaning up can often be an all-day affair for these people. The main entrance of each building is cleaned most thoroughly in the beginning.  This is the preferred entrance for all to use during winter weather season.  Additionally, we ask that you walk like a penguin in footwear that has a grip. Footwear with smooth soles on snow and ice is an accident waiting to happen and while accidents do happen, many of them are preventable.  These two strategies, the penguin walk and gripping footwear are good starts to prevention.
If is rare that we have a winter with no weather delays. There are times when we determine it is best to not hold school, to start late, or to let out early due to current or pending weather.  The Director of Transportation, Matt English, and myself assess the situation current and anticipated.  We often talk with our counterparts in neighboring districts, we listen to the news and we review what NOAA has for projections and timing. We do our best to make late start and/or closure calls by 6:00 a.m. If possible we will make them the night before.
We use the dialer system in Infinite Campus to notify individuals signed-up via text and we also post these announcements on the Anamosa district website, with TV stations KCRG, KGAN, KWWL, and with radio stations WMT, KCCK, KZIA, and KRNA. If you are not signed up for the Infinite Campus notifications and need help doing it, please feel free to call the District Office at 319-462-4321 and Cathy will be happy to help you.
For all of this, it is the time of year when superintendents repeat several messages over and over again. "Each day is a day closer to spring." and "There is no snow in June." are examples. Dealing with weather in Iowa from the cold to the clean-up to the late starts, early outs and no school calls is always a challenge.  It is a no-win situation where we make the best judgements we can and plan for prevention within the resources available. Regardless of what we say or do, accidents can happen.  We ask for your help in preventing as many as possible by dressing you and yours for the weather, that you use our main entrances when possible, and that you monitor for changes in our schedules when winter weather is pending.
Enjoy this holiday season before us and may you and yours be safe in your travels.