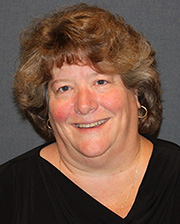 Homecoming is upon us and it is an exciting time for everyone. Anticipation and excitement often fill the minds of our high school students.  It is a time for making memories and honoring traditions. As a former high school principal, I loved homecoming because of this.  It gave us, as both students and adults the opportunity to demonstrate and model what pride and honor look like.
On the flip side, one of the hardest tasks was establishing boundaries for kids that allowed for the fun, but respected others within the school and community. We are working hard to establish clear boundaries about what is acceptable related to teepeeing and what is not. We are communicating those with students this week and an article is also in the Journal Eureka.  It will also be e-mailed to parents. Please take the time to review it.
Finally, and maybe most importantly, while as a parent I always breathed a sigh of relief when my own kids came in the door after the Homecoming dance; as a principal it was 200 fold in the sighs of relief that there were no calls from law officials delivering the most dreaded message of all…that a student had been seriously injured or died.  The greatest fear of any administrator is the loss or injury of a child during the celebration.  It is tough any time, but it is really tough during Homecoming, Prom or Graduation.
Before I was an administrator, as a teacher, I had a wonderful, talented, beautiful young lady as a student. She excelled in leadership, in academics and in athletics.  She was well-liked and outgoing. The vision of playing college sports, a four year degree in any of a number of fields filled the minds of her and her family. The world was before her.
Kids were out celebrating Homecoming by teepeeing the town.  There were way too many kids in the back of the truck and it took off way too quickly to make a great escape.  She fell out.  She was never the same girl.  She struggled in all areas and eventually struggled with good choices in life.  Her life was changed in that split second.
We know accidents happen, but there are things as adults and as parents we can do to attempt to prevent them.  Please talk with your children, talk with your grandchildren and even your neighbor's children.  Send them the message that we care about you, we want you to have fun within the established boundaries and we want you to be safe.  Above all be safe.
Don't drive too fast, Don't drive without lights. Don't fill the vehicles beyond capacity and avoid traveling in large groups.
May everyone enjoy Homecoming Week 2017. Go Raiders!