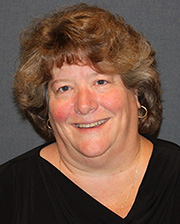 The sight of fog at 4:30 a.m. was a jolt to reality. The rhythms of school are upon us, both the exciting and the not-so exciting.  While I hate the act of waking up, as I get older I love the time of silence that often affords me reflection.
This morning my mind took me to multiple places and as usual, it was left to me to connect the dots. I pondered first this morning about the continual impact of social media in our lives. I am not an avid "social mediaist". I follow my children and a few friends but rarely engage except for a Happy Birthday or Congratulations message.
Social media and I did not get off to a good start and still struggle today.
As a former high school principal during the awakening of social media, I spent many hours working with students around responsible use. I particularly worked with students around how to better self-monitor personal emotion and self-evaluate the context of the writing. I saw twisting of words, bullying and devastation because of it. It was and is disheartening.
The ability to react in an instant is amazing beyond belief…I am in awe of what we as humans have accomplished …… but what it denies us is the opportunity to reflect and put the topic or theme in perspective. Facebook or its next form, like e-mail does not let us see the person on either the sending end or the receiving end. It denies us the part of ourselves that makes us human. It denies us other's feelings. It lulls us into the belief that what is on my mind is more important that who is on the other end of the communication.  Truth and reason are often lost; putting personal benefit before all.
Our ability to interact with each other is fundamental to our being.  It brings us empathy and it affords us a deeper level of understanding and appreciation for each other.  When we lose this we lose community. We lose our ability to work collectively for a common good. At any level, child or adult this is so very bad.
In college, when studying architecture, a concept I learned was the "aggregation of society". It has stuck with me for these 30 years. This concept drove at the fact that every major civilization has demonstrated a similar pattern of rise and fall and that the fall came predominantly from the civilization's inability to maintain its infrastructure.  I had always viewed that as its road system and utilities or the like.  Today, for our civilization, I wonder if the infrastructure that will drive it to fall is its systems of communication, of its ability to maintain its perspective of what it is and takes to put our collective humanness before our personal emotion or desire.
So how in the world, Lisa does this go to school…..Ahh..the next pondering….. probably the social media discussion again…Nope.
Childhood and youth are fundamental times of a person's life to focus on the development of empathy and understanding of self and others.  Schools afford students opportunities to learn and grow in these areas through formal curriculums, but as important is a child's involvement with others outside the classroom setting.  Children and youth need to be involved in activities outside of their school day.  As a school and as a community we offer students a broad array of opportunities to be part of a team; to interact with others for a greater good.  Students need to work with others for a common purpose in order to fully develop these skills and appreciate the impact of their words on others.
Research supports that students who are involved with activities have better attendance and thus typically better achievement in school. I know, from experience, that for some students that is why they are at school. Engagement in a positive, team oriented, human based activity outside of school is critical to our youth be it provided by the school or the community.
I encourage all of us of to make sure our students are involved in at least one activity that continues to develop their ability to know what it is to be human at all times regardless of the means of their communication. Through activities, all can learn that forever we are a human who feels, deserves to be valued, and must be respected.
So, it is now about 7:00 and time to get back to the reality of school next week. The excitement for another year abounds.
Thank you to the organizations and groups that work to provide the myriad of opportunities to engage kids in activities and thank you for supporting your children as well as others' children to become their very best.
Lisa Beames