Dear Students, Parents, & Staff:
I want to officially welcome you to the 2018-19 school year! I hope you enjoyed your summer break.  It has been a very busy summer on the campus of AHS.  Everything is progressing and we will have a great start to the school year on Thursday, August 23rd!
I want each of you to know how honored I am to serve as the high school principal.  I am also very blessed to be able to work alongside amazing faculty and staff every day.  Together, we will continue to enhance the educational experience for students, while preparing them for the changing world that lies ahead.
Mr. Jones and I are pleased to welcome the following teachers as new members of the AHS family.  Andrea Ford-Spanish, Kristal Hofer-Special Education-, Reed Smith-Business, and Stephanie Wendt-Art.  We are also excited to have Gail Dinger-Extended Learning Program (ELP), Brian McCray-Social Studies, and Becky Keating-para educator join us from Anamosa Middle School.  On behalf of Mr. Jones and myself we are excited to have you here.
As we prepare for another year filled with many challenges and opportunities, I want you to think about excellence.  Excellence is not the result of a good intention or a clever slogan.  It is not a value that is easily achieved.  It comes from a strong desire to improve how we do things when we see something we can do better.  I look forward to working shoulder to shoulder with all of you as we continue to move AHS from Good to Great and Together Achieve Excellence!
Anamosa High School is a great place to be. We have elevated our expectations so excellence will become the norm.  The students of Anamosa deserve to excel both inside and outside of the classroom.  The tools are here, the staff is in place, let's make it happen!  Let's be proud of our school, students, and community.  I am proud of all of you for accepting this challenge.
Excellence is Possible,
Jacqueline Lahey
Principal
Anamosa High School
INSPIRE·LEARN·LEAD
"Take Care of Yourself, Take Care of Each Other, Take Care of AHS……It's the RAIDER WAY!"
Jacqueline Lahey
Principal
Anamosa High School
INSPIRE·LEARN·LEAD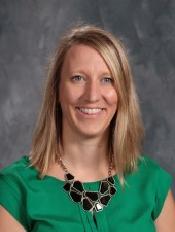 "Take Care of Yourself, Take Care of Each Other, Take Care of AHS……It's the RAIDER WAY!"