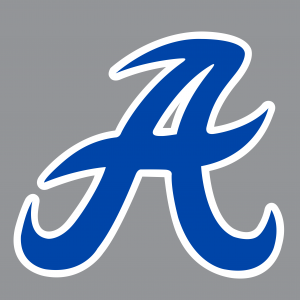 We are pleased to announce the addition of two positions shared between the Anamosa and Monticello school districts. We are very excited to have Stephanie and Sammy as part of our preK-12 school counseling team and for the support they will be providing for students. You can find out a little bit more about them and some of their duties in our district below.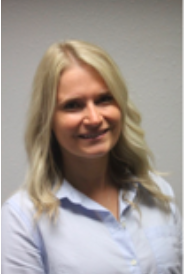 Stephanie Schmieder, Social Worker  
Hello!  
My name is Stephanie Schmieder and I recently moved to the Monticello area. I am soon to be Stephanie Hosch as I am getting married in December. I am a Licensed Social Worker and have been in the field for a little over 2 years. Prior to joining the district as a Social Worker, I was working at Four Oaks PMIC (psychiatric medical institute for children) as an individual and family therapist. I graduated from the University of Northern Iowa in 2015 with my Bachelor of Social Work degree (BSW.) I then graduated in 2017 with my Master of Social Work degree with a concentration of Trauma- Informed Care. I have always had an interest in working with children and families, especially in the school community. My therapeutic focus and specialization in the field is Trauma-Informed. I use this approach to look beyond the child's behavior and mental health to the deeper trauma and the role this may be playing in the child or families' lives. 
Stephanie's duties will include: individual meetings with students, connecting families with community resources, and support for school counseling program.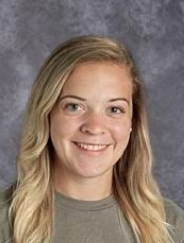 Sammy Grippo, K-12 School Counselor 
Hello!
My name is Sammy Grippo and I am the new K-12 School Counselor in the Monticello and Anamosa Community School District. I am originally from a small town in New York called Van Etten, but went to college in Buffalo, NY and lived there for five years. I received my Bachelor's degree in Psychology and Sociology, and continued on to receive my Master's in Education with an emphasis in School Counseling. My time in Buffalo consisted of two internships, one being at Depew High School and the other being in one of the Buffalo Public Schools. In my free time I love to be around friends and family, play board games, be outside, and cheer on the Buffalo Bills when football season comes around! I am very excited to be a part of the Monticello and Anamosa community!
Sammy's duties will include: meeting with small groups, PBIS support, attendance support, connecting with families, student check-ins, and support for school counseling program.
School counselors will be the point of contact for references to these positions. For more information, contact the building school counselor at your child's school: 
Elementary: Greta Lundsgaard-Vaughn – 462-3549 ext 1208
Middle School: Jenna Vsetecka – 462-3553 ext 2115
High School: Trent Jeffrey or Kori Leighty –  462-3594 ext 1634 or 1624